Jose Mourinho, the manager of AS Roma, has criticised English referee Anthony Taylor, claiming that the UEFA Europa League final was a lively match with a referee who appeared to be from Spain. The UEFA Europa League trophy for 2022–23 was won by Sevilla over AS Roma on penalties.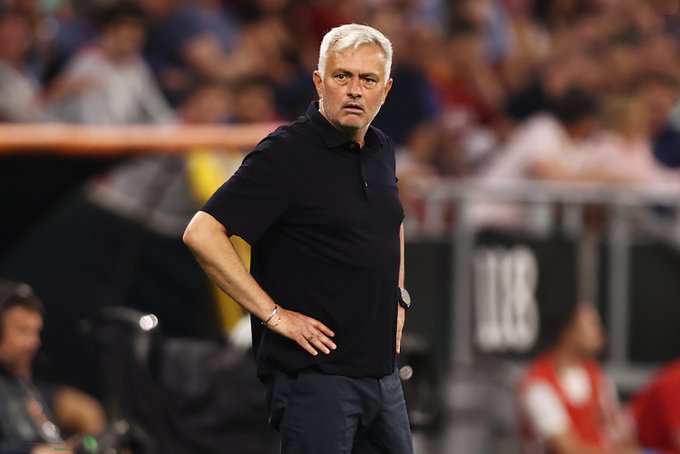 Give yourself a pat on the back if you managed to persevere. The Roma-Sevilla Europa League final was hardly a match for football purists. Fair enough, it was never anticipated to be. Most people were aware heading into the event that this wouldn't be a repeat of a European final. This event would be protracted, drawn out, and possibly tiresome; it wouldn't be like Barcelona in 1999 or Istanbul in 2005.By the time it was through, it was worse than Marseille's 32-year-old loss to Red Star in Bari. For 146 minutes, there was no football played. By the time the game was through, Paulo Dybala's goal in the 34th minute seemed to have been scored a few days earlier or while he was still a Juventus player.
This was always going to be the case with a Jose Mourinho side. Anyone who has watched Mourinho's Roma this season knew what to expect, yet when Sevilla matched Roma in dragging the game down to unwatchable levels, the viewer no doubt wanted both sides to lose. According to Opta, the ball was in play for just 45%. Between both teams, there were 14 yellow cards dished out, including the inevitable one for Mourinho.
The Portuguese coach stated during the press conference that it is difficult to accept this type of refereeing in a European final. Sevilla defeated Roma 4-1 on penalties to win the UEFA Europa League for a record-breaking seventh time. "It is difficult to comprehend that this is a European final with this style of refereeing. Refereeing scenarios are numerous, apart from the major judgement calls, not two or three. Those of us who have played football for a long period understand what is happening right away," Mourinho continued.
The refereeing of Taylor, he said, was a scandal since he booked Roma players for the same behaviour in the championship game while sparing Sevilla players. After the game, Mourinho was spotted yelling at the English official in the parking lot and calling him "a disgrace."
"Ocampos did the exact same thing as Pellegrini when he fell into the box, but he did not receive a yellow card. It is scandalous. "VAR called the referee and humiliated Ocampos, but no card was given," Mourinho remarked.
AS Roma placed sixth in Serie A and will participate in the UEFA Europa League once more the following year. AS Roma would have qualified for the UEFA Champions League directly if they had won the championship.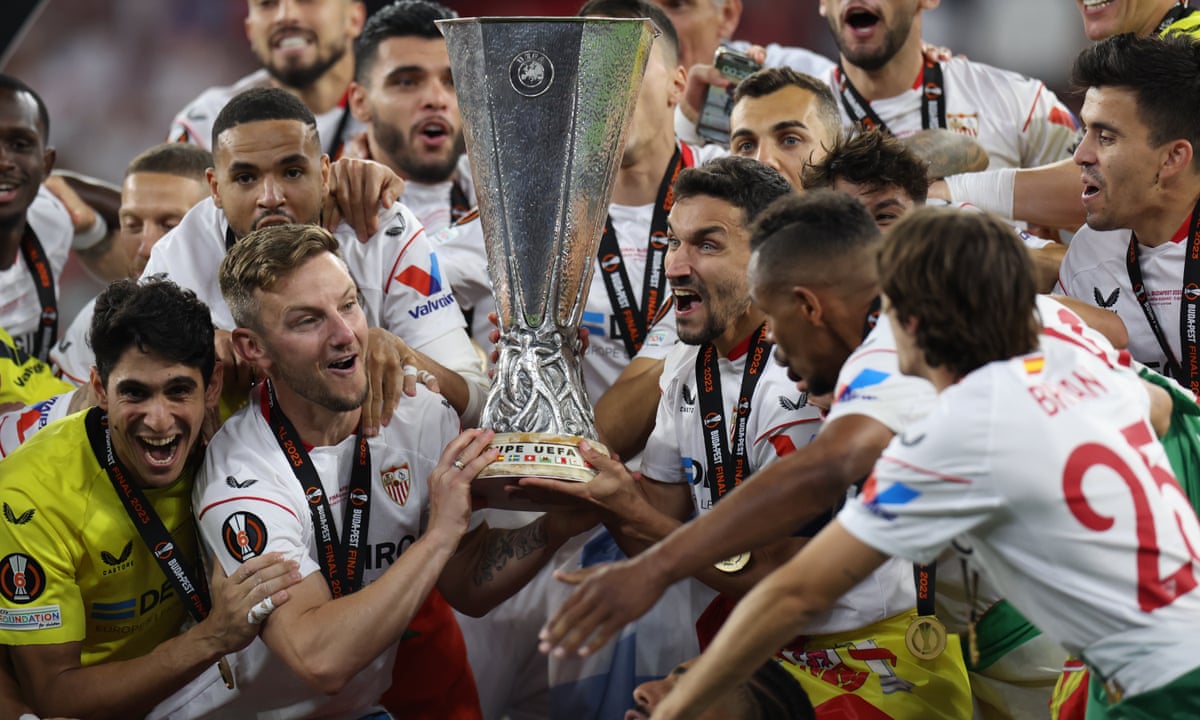 Thanks of Reading❤❤👌👌👌